Mail a video book to someone you love.
What is a video book?
A book mailed to your loved ones loaded with touching videos of your family and friends.

The video plays when the card cover is opened, making them perfect gifts for people without smartphones.
Build A Video Book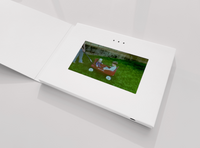 To send a video book:
1. Install the Heirloom iOS app
2. Select your videos
3. Enter the recipient's address
Download iTunes App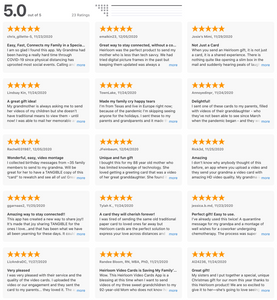 Sam lives in Lisbon, Portugal
Being apart from family in Texas is hard, but the current pandemic has kept him away for over 10 months.
Sam's Mom says getting her video book in the mail was a surprise, a delight, and a gift of love.

Instead of flowers, send Heirloom.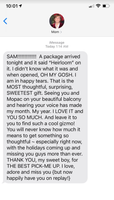 Grandma Fran's Video Book
Safe from COVID-19 in her nursing home, but a thousand miles away from her great-grandchildren, all Francis had was a few framed photos. It wasn't enough.
Listen to the voicemail she left after receiving her Heirloom video book from her grand-daughter.
Click to Hear Voicemail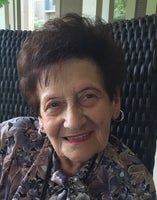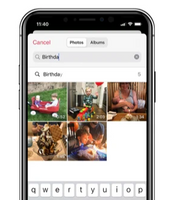 Your phone does an incredible job capturing your life.
- Send your baby's first steps, child's silly moments, fun times in the pool and at the beach.

- Send birthday greetings or engagements, wedding ceremonies, and graduations.
You have beautiful videos of wonderful moments already.
Custom content
Talk about your brand
Use this text to share information about your brand with your customers. Describe a product, share announcements, or welcome customers to your store.